8 Fun Ways To Stay Physically Active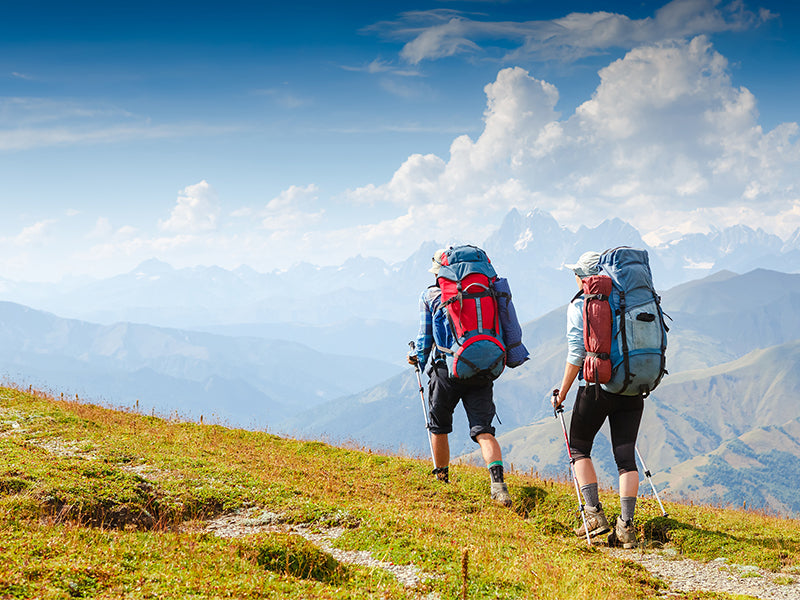 Tired of your routine run around the track? Perhaps, you're not alone. Exercise is not as rewarding to the brain, so you may stop to enjoy exercising overtime. Even the best daily workout plans may fail.
But there's good news! Now you can avoid exercise boredom with just some creativity. Here are the eight fun ways to exercise that don't feel like exercise.
Go hiking
Hiking offers incredible benefits that will make you want to hit the trails right away. Climbing the hills gets your heart pumping fast, reducing the risk of developing heart disease, high blood pressure, and high cholesterol. Walking is a weight-bearing exercise, and since hiking involves a lot of walking, it boosts bone density. It also builds strength in your glutes, hamstrings, and the muscles in your hips and strengthens your core. In addition to health benefits, you also enjoy gorgeous views, fresh air, and scents of nature.
Try rock climbing
Whether indoor or outdoor, rock climbing offers the same benefits. It is now one of the biggest trends in physical fitness, certainly for a good reason. It's easy to get started and appeals to people of all ages. Rock climbing is great exercise for both mind and body. You'll require focus to reach the top, and as you get higher, you'll get a great upper and lower body workout. It'll also help improve your balance and coordination and build strength.
Hit the water in a kayak
If you're comfortable around water and know how to be safe, why hit the rowing machine at a gym when you can engage in kayaking? A few hours of paddling on the water will increase your heart rate, build muscles in abdomen, biceps, forearms, lats, shoulders and back, and strengthen your abs. Every body is different, so the number of calories you burn while kayaking depends on your body and how hard you paddle. 
Put on your dancing shoes
Dance your heart out! Dancing is one of the best forms of exercise that engages your entire body and mind. When you're constantly moving, your heart rate increases, which keeps your heart healthy. It also helps in proper blood circulation, maintaining balance, toning your muscles and keeping your joints healthy. Furthermore, you also need to learn and remember choreography, which keeps your brain active.
Take a water balloon challenge
Another fun way to exercise is to take on a challenge. It's a great way to make exercise routine exciting. Taking on a challenge helps people stay motivated and committed. Gather some friends or family members to play this game. Then all you have to do is fill the bucket with water-filled balloons. Take turns to throw the balloons. While one hits with the balloons, others run to stay dry. This game is best when played at the beach.  
Skip elevator, take stairs
Whether you want to lose weight or stay fit, climbing stairs burns many calories. It's an old but good technique that works major muscles in legs and glutes. Additionally, it engages the abdominal muscles, activates spine, stimulates all organs, and reduces the risk of ankle, knee, and leg injuries.
Engage in team games
Exercise is boring because it's lonely. Workouts that let you challenge your friends and provide a more connected experience can be enjoyable. Look for a team sports club around your location. You'll find one that runs a wide range of team games and suits all ages and abilities.
Here is a list of some team games for you to engage in:
Basketball
Volleyball
Footy
Baseball
Soccer
Rugby
Kickball
By enrolling yourself in such a team sports club, you'll meet new people and exercise while having fun. Isn't it a fun way to exercise?
Go swimming
Swimming is a great full-body workout. Both your body, muscles, and cardiovascular system get a good workout. It keeps your heart strong by increasing your heart rate and builds strength and tones muscles. Additionally, it helps maintain a healthy weight and makes your body flexible. Apart from physical benefits, swimming also relaxes your mind. It's a relaxing form of exercise. So, get your swimsuit and start swimming.  
Enjoyed reading these fun ways to exercise? You should consider including them in your daily routine to stay physically active and beat exercise boredom.
If you're looking to build your home gym, look no further. Everfit offers a wide range of home gym equipment, allowing you can engage in intense workouts from the comfort of your home.
Explore our range of home fitness equipment today!